Here is my version of the Apron pattern. I found the 'kitchen' fabric at a second hand store in Nampa, ID !! This one is for ME, but I have enough fabric to make a few more for the Bazaar.
Oh I am ready to bake!
I took an old pair of Chelsea's jeans and created two purses.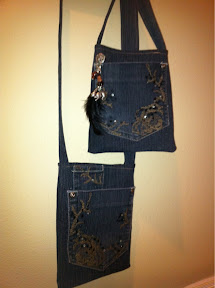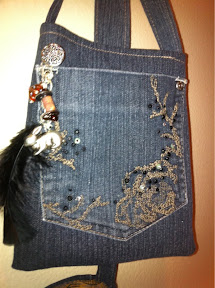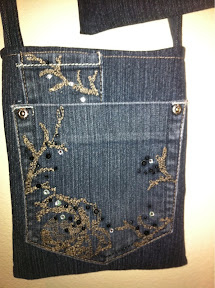 Lined both of them and included a pocket. ;-)
Saturday night and it's just me and the animals...the Man of the house has been traveling for three long weeks. Monday night can not come soon enough.
heavy sigh >•<
Posted using BlogPress from my iPhone