Snazzy Feathered Headbands!
I made about six of these, and had to keep one for myself ;-)
Sexy Feather Earrings!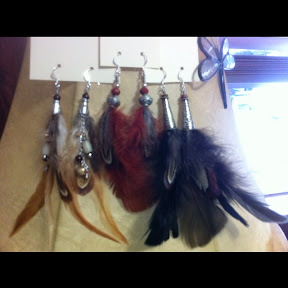 These are little picture frames that have fabric pockets to hold your jewelry, say while you are washing dishes or taking a shower.
I think I am on to some sewing now. This is my pattern.
Stay Tuned !!!
- Posted using BlogPress from my iPhone